0
items
in your cart
Daino Royale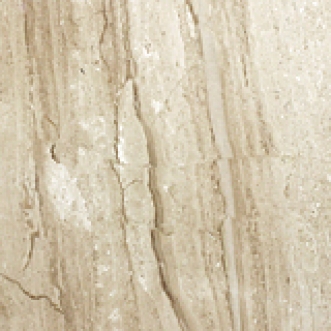 Daino Royale
Code:
GM.CP.DAI.ROY.2424

Product Details


Description
Marble bonded to porcelain in 1.2cm thickness. Polished marble surface, 3mm thick, unglazed porcelain base, 9mm thick. Daino Royale has variegated cream and light brown tones with medium to fine quartz veining; some fossil deposits.
| | |
| --- | --- |
| | Stock Sizes* |
| | |
| --- | --- |
| | Shade Variation |
| | |

| | |
| --- | --- |
| | Finish |
| | Polished |



Application

FLOORS
WALLS
Residential
Commercial



Other Information
Commercial and residential interior floors and walls.


Advantages of Composite Tile




Lighter and Thinner than Regular Marble;

3mm of marble adhered to 9mm of porcelain for a total of 12mm, compared to 20mm for the same size.


More Durable;

The porcelain/marble combination actually improves the physical properties of natural stone; there is less risk of breakage during transport and installation.


Easy Installation

; Since it is porcelain backed, porcelain installation methods can be used. Suitable for indoor floors and walls.

* All sizes are nominal. The colours represented on this web site may vary slightly from the actual product colours. Therefore, you should view actual tile samples before making your final decision.
All information is given as a general guideline. It is the responsibility of the buyer to determine whether any product is suited for any particular installation or purpose. We recommend that our customers determine carefully whether installation conditions and procedures are suitable in any given case.
JBG Flooring
takes you on a tour of an
eco-friendly custom home
PLAY NOW