0
items
in your cart
Gold Onyx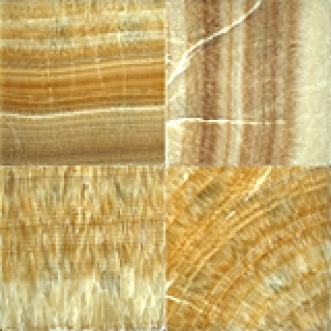 Product Details


Description

Gold Onyx Tile: (available in 12"x12"x3/8") Gold with rays of off-white with occasional red veins.



| | |
| --- | --- |
| | Stock Sizes* |


Shade Variation

V-3
V-4


| | |
| --- | --- |
| | Finish |
| | Polished |



Application

FLOORS
WALLS
Exterior
Residential
Commercial



Other Information

Colour and shading differ from one tile to another, as created by nature. Some Onyx colours are more variegated than others, so we recommend viewing a number of full size tiles to appreciate the range and pattern of the colour variegation. Our Onyx is stocked in various finishes and sizes. Onyx tiles are very durable and generally suitable for many residential and commercial uses, functional as well as decorative. We recommend that this natural stone be sealed before grouting. Suitable for use on exterior walls. Please enquire about sizes and finishes available by special order.
* All sizes are nominal. The colours represented on this web site may vary slightly from the actual product colours. Therefore, you should view actual tile samples before making your final decision.
All information is given as a general guideline. It is the responsibility of the buyer to determine whether any product is suited for any particular installation or purpose. We recommend that our customers determine carefully whether installation conditions and procedures are suitable in any given case.
JBG Flooring
takes you on a tour of an
eco-friendly custom home
PLAY NOW